Toyota plans to cut production by 50,000 vehicles in July, and global production may reach 800,000
Time:2022-06-23 17:56:07Source:
Toyota Motor said on June 22 that it expects to produce 800,000 vehicles worldwide in July (about 250,000 in Japan and 550,000 in other regions) due to parts shortages caused by the spread of the new crown epidemic. , about 50,000 units less than the production plan offered to suppliers at the beginning of the year.
Toyota previously announced that some of the company's Japanese plants would suspend production for part of June and July.However, the company decided to extend the shutdown of production lines at some of its Japanese factories due to the Covid-19 outbreak at a supplier.
Toyota extended the July shutdown of some of its Japanese plants, which make vehicles such as the GR Yaris subcompact and the bZ4X electric SUV, by 10 days.The company also expects its global monthly averageproductionin the third quarter to be around 850,000 vehicles.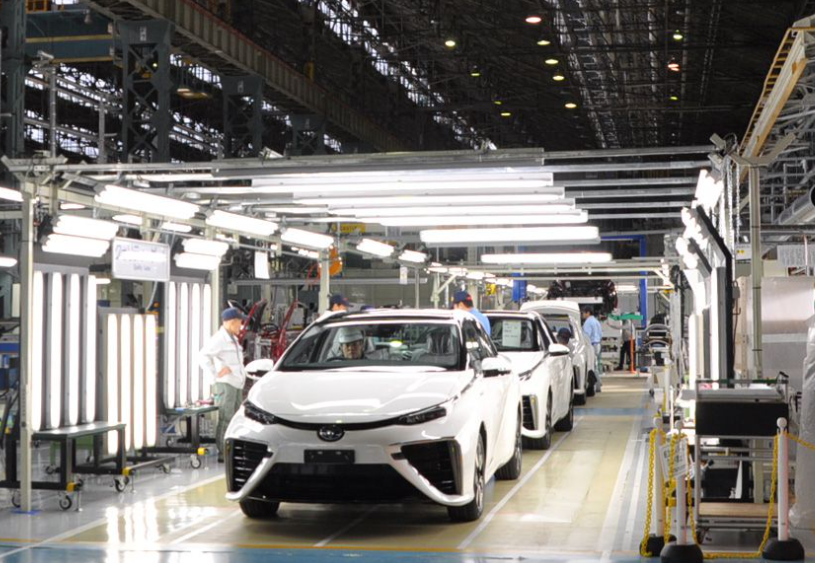 Image credit: Toyota
Toyota and other automakers continue to face challenges such as supply chain disruptions and parts shortages caused by the coronavirus.Automakers are also forced to compete with other manufacturers, such as consumer electronics equipment makers, for limited semiconductor supplies.
Toyota said, "Due to insufficient semiconductor supply and the spread of the new crown epidemic, the company is still difficult to look into the future, so it is possible to reduce planned production." However, Toyota Motor's current fiscal year (April 2022 to March 2023) GlobalThe auto productiontarget is expected to remain unchanged at about 9.7 million units.But the company said in May that supply chain disruptions could force it to lower global production targets.
However, Toyota stressed in its statement, "We will closely monitor parts availability to minimize production declines and continue to make every effort to deliver as many vehicles as possible to customers as early as possible."
Statement: the article only represents the views of the original author and does not represent the position of this website; If there is infringement or violation, you can directly feed back to this website, and we will modify or delete it.