Foxconn considers building electric vehicle manufacturing center in India
Time:2022-06-23 17:56:08Source:
According to foreign media reports, Foxconn wants to makeelectric vehiclesin India to diversify its supply chain outside China.According to India's Economic Times, Foxconn may consider setting up electric vehicle manufacturing centers in India and South Asian countries such as Vietnam and Indonesia.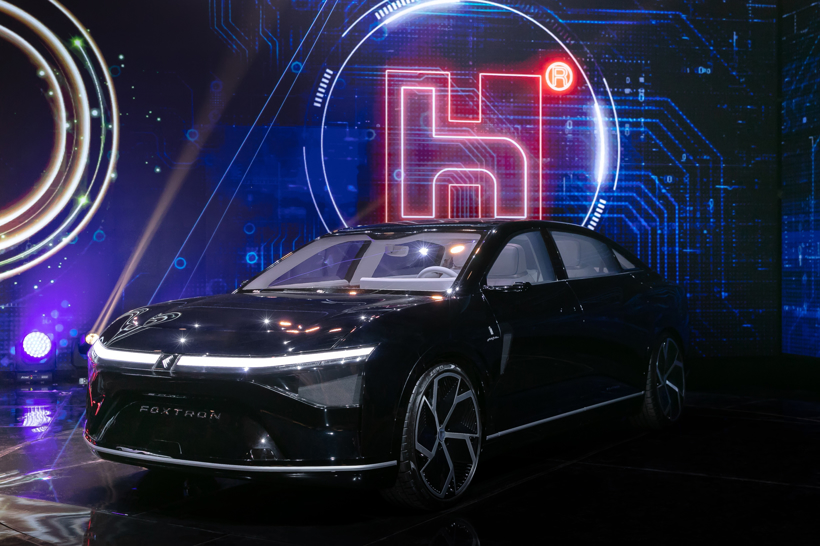 Image source: Foxconn
The report, citing unnamed sources, said Foxconn had shown interest in building "other production lines" beyond phones for customers and itself.The group's subsidiary Bharat FIH currently has two divisions in the Indian state of Tamil Nadu, making phones for brands including Apple and Xiaomi.
The report also said that as Foxconn has shown interest in setting up an electric vehicle production line, Tamil Nadu wants the company to invest further locally.Last year, the company acquired an electric vehicle manufacturing plant in North America that will make products for the electric vehicle brand Fisker.
Another source also revealed that Foxconn did not initially plan to produce electric vehicles in India, but has been studying the Indian auto market recently, and is considering entering India as well as Vietnam and Indonesia to expand manufacturing bases for other markets.
Electric passenger vehicle sales in the Indian market jumped 2.5-fold to 17,804 units in fiscal 2022, according to the Automobile Dealers Association of India (FADA), underscoring the strong demand for electric vehicles in the market.
Pankaj Mohindroo, chairman of the Indian Cellular and Electronics Association, said following the success of foreign companies making electronic equipment in India, there is also a growing interest in making electric vehicles in India."With a series of policies, India has emerged as a strong contender in the supply chain and manufacturing of electronics and even electric vehicles. Electronics and electric vehicles are two industries that are very similar, so electronics supply chain players are entering electric vehicles in a big way. The supply chain is also a natural extension."
Statement: the article only represents the views of the original author and does not represent the position of this website; If there is infringement or violation, you can directly feed back to this website, and we will modify or delete it.