On June 21, PATEO Internet of Vehicles announced a strategic cooperation with Nanjing Lingxing Technology Co., Ltd. (hereinafter referred to as "T3 Mobility"). Cheng Kai, Chief Strategy Officer of T3 Mobility, and Zhang Yi, Executive Vice President of PATEO Internet of Vehicles attended the signing ceremony. , Cui Dayong, CEO of T3 Travel, and Ying Yilun, founder and chairman of PATEO Internet of Vehicles, attended the ceremony. The intelligent process of theautomobileindustry will continuously improve the user experience.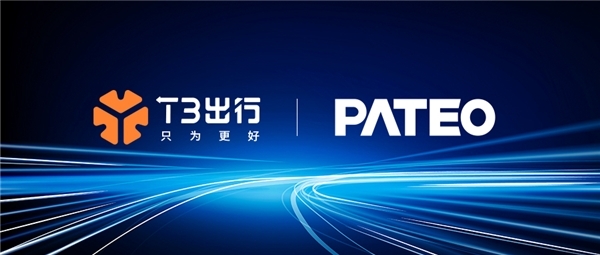 According to the cooperation agreement, PATEO Internet of Vehicles will focus on the Internet of Vehicles industry chain, conduct long-term strategic cooperation with T3 Mobility in relevant sub-sectors, establish a smooth collaborative working mechanism, and form a multi-level network in strategic planning, innovative R&D, business collaboration and other fields. Communication channels and jointly lead the intelligent upgrade of the car-hailing industry.
As an Internet of Vehicles enterprise with practical experience in the whole process of Internet of Vehicles in the field of intelligent cockpit, PATEO Internet of Vehicles will give full play to its own technological innovation strength and complete production and delivery capabilities. The intelligent cockpit VDRPROMAX jointly conducts innovative design and development.Maximize the integration of the respective advantages of both parties in the field of travel service scenarios and AI algorithms, create more intelligent and standardized smart cockpit hardware products, and promote the localization and industrialization of key technologies for smart cockpits in online car-hailing scenarios.
In the field of high-precision positioning, the two parties will jointly explore the role of high-precision positioning in data monitoring and positive guidance of driving behavior.PATEO will fully combine its own technical advantages in high-precision positioning modules, and jointly with T3 Mobility, deeply explore the potential of data value-added, and enhance the overall market competitiveness of both parties.
Regarding this strategic cooperation, Cui Dayong, CEO of T3 Mobility, said: "As a leading enterprise in the domestic automotive networking industry, PATEO has the development capabilities of full-stack software and hardware cloud systems. , operating system), middle layer platform (middleware, AUTOSAR, chip adaptation), application layer platform (HMI human-computer interaction, algorithm, software stack) and other fields have achieved remarkable results. Therefore, T3 Mobility will cooperate with PATEO Carry out in-depth cooperation in the forward-looking field, based on Robotaxi's human-computer interaction and the concept of the Internet of Everything, discuss the forward-looking planning and design of smart cockpit scenarios in the future travel field, promote the iteration of core technologies and application ecology, and improve the collaborative application capabilities of autonomous driving."
Ying Yilun, founder and chairman of PATEO Internet of Vehicles, said: "As a leading enterprise in the domestic travel field, T3 Mobility has abundant real travel scenarios and massive scene data, which can empower the industry. In the future, PATEO will also partner with T3. Mobility has cooperated in the field of user operation. Through the combination of T3 Mobility's rich scene requirements and PATEO's unique 'smile curve' of 'design, research and development + marketing operations', users' needs are transformed into innovative highlights and highly adaptable products are created. and services, continue to improve user experience, and promote mutual benefit and win-win for both parties."