Ford Motor announced on June 22 that it will produce electric vehiclesbased on the next-generation architecture in Valencia, Spain.Not only will the decision mean "significant" job cuts at its Spanish plant, but its Saarlouis plant in Germany will also stop producing cars after 2025.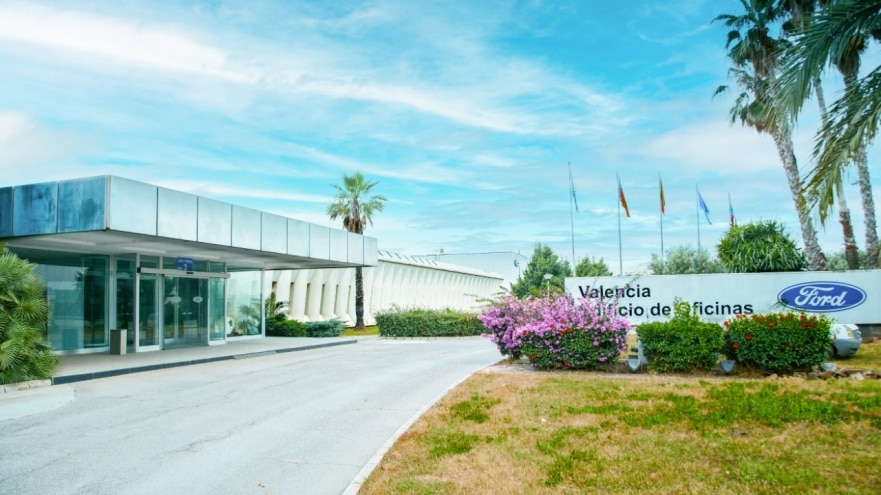 Image credit: Ford Motors
A Ford spokesman said employees at the Valencia and Saar Luis plants had been told that the company would soon be restructured and would be "large", but gave no details.Ford has previously warned that the electrification transition could lead to layoffs as less labor is required to assemble electric vehicles.Currently, Ford's Valencia plant has about 6,000 employees, while the Saar Luis plant has about 4,600 employees.Employees at Ford's Cologne plant in Germany were not affected by the layoffs.
UGT, one of Spain's largest unions, said Ford's use of the Valencia plant as an electric car plant was good news because it would guaranteeproductionfor the next decade .According to UGT, the plant will start producing electric vehicles in 2025.But the union also pointed out that the wave of electrification also means discussing with Ford how to re-scale its workforce.
The Saar-Louis plant was also one of Ford's candidates to produce electric vehicles in Europe, but was ultimately rejected.A Ford spokesman confirmed that production of the Focus passenger car will continue at the Saarlouis plant in Germany until 2025, after which it will stop making cars.
The Saarlouis plant received an investment of 600 million euros in 2017 in preparation for the production of the Focus model.Output at the plant has long been threatened as Ford moves to other lower-cost European production sites, such as Craiova, Romania, and Kocaeli, Turkey.In addition, Saarlouis production also took a hit due to supply chain challenges and a drop in overall demand for compact hatchbacks.
Ford Motor Europe chairman Stuart Rowley said Ford would look for "new opportunities" for the plant, including selling it to other automakers, but Rowley did not explicitly say Ford would close the plant.
In addition, Ford reaffirmed its commitment to make Germany the headquarters of its European Model e business, as well as its commitment to make Germany its first European electric vehicle production site.Building on that commitment, Ford is moving forward with a $2 billion revamp of its Cologne plant, where it plans to build an all-new electric passenger car starting in 2023.
The above adjustments show that Ford is accelerating its move towards a purely electric, connected future in Europe.In March of this year, Ford announced that it will launch seven pure electric vehicles in Europe, including three new pure electric passenger cars and four new electric vans, all of which will be launched in 2024 and will be produced in Europe.At the time, Ford said it would also set up a battery assembly plant in Germany and a battery manufacturing joint venture in Turkey.By 2026, Ford plans to sell 600,000 electric vehicles a year in Europe.