Pre-sale of 279,800-329,800 yuan Roewe iMAX8 EV will be launched in August
Time:2022-06-23 17:36:43Source:
On June 22, we learned from the Roewe brand that its medium and large pure electric MPV, the Roewe iMAX8 EV, will be launched in August.The new car has been pre-sold before. There are three configurations of luxury version, aviation version and smart driving version. The pre-sale price range is 279,800-329,800 yuan.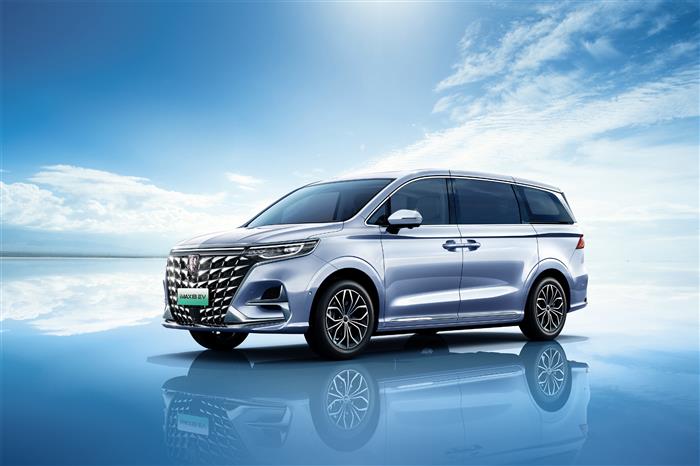 In terms of appearance, as a new model, the overall design style of the pure electric version of the Roewe iMAX8 is not much different from that of the fuel version.According to the official disclosure, the front grille of the new car has 66 pieces of diamond-cut craftsmanship, which means auspiciousness and good luck.At the same time, the Roewe iMAX8 pure electric version will also use exclusive car paint.
The interior overall follows the design style of the fuel version of the model. Specifically, the new car adopts a wing-type center console design, and the rich horizontal lines outline an embracing visual effect.At the same time, the overall tone of brown on the top and white on the bottom, with wood grain trim panels in many details, makes the new car look business-friendly and IKEA.
The second row is equipped with first-class aviation seats, leg rests plus extra-wide aviation headrests, three-stage ventilation and heating adjustment, eight-point pneumatic massage system, 10-layer composite structure, and a 360mm front and rear electric long slide , making the space more flexible.
In terms of power, the Roewe iMAX8 EV is equipped with a drive motor with a maximum power of 180kW, a top speed of 180km/h, a pure battery life of more than 550km, and it only takes 30 minutes to charge the battery from 30 to 80%.
Statement: the article only represents the views of the original author and does not represent the position of this website; If there is infringement or violation, you can directly feed back to this website, and we will modify or delete it.