According to foreign media reports, South Korea's LG Electronics (LG Electronics) and mobility operator Kakao Mobility recently signed a memorandum of understanding, the two sides will jointly create a new ecosystem for future mobility, and develop delivery robots and In-vehicle infotainment systems and other services.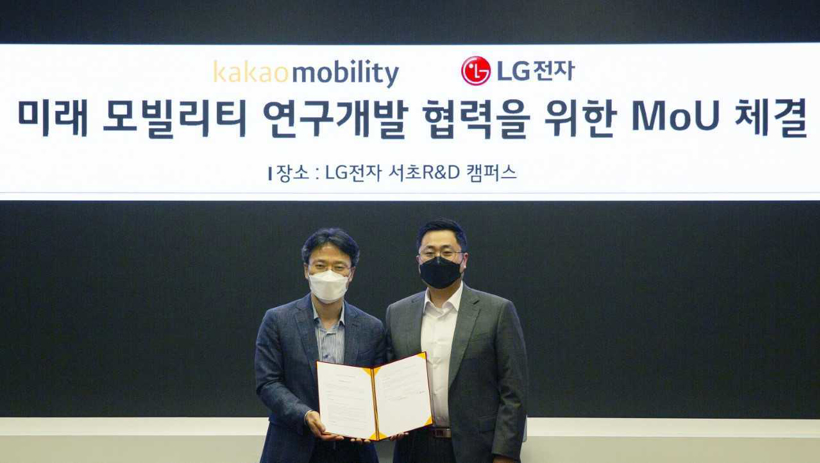 Image source: LG Electronics
The partnership involves a number of new projects, including in-vehicle user experience, delivery robots, connected home devices, vehicle communications for occupant safety, and support for mobility startups.
LG has expertise in infotainment systems, robotics, data fusion and communications, while Kakao Mobility has strong platform operation technology and data analysis capabilities.The cooperation between the two companies will achieve synergies.
The first collaborative project is expected to develop a delivery service using self-driving robots.LG's self-driving robots and delivery solutions will run on Kakao Mobility's remote control platform.
Starting with distribution services inside and outside buildings, the two companies plan to make related services cross-industry and diversified.In addition, the two parties will develop new solutions for the LG Omnipod concept car.The LG Omnipod is LG's self-driving car concept that can be used as a home office or entertainment center.
The self-driving concept car features LG's home equipment adapted for in-vehicle use and offers an artificial intelligence concierge service provided by Reah Keem, a virtual human created by LG.
Yoo Seung-il, CTO of Kakao Mobility, said, "Since the partnership with LG Electronics, we will further enhance our competitiveness in the future mobility field and contribute to the creation of an industrial ecosystem that includes start-ups."
Kim Byung-hoon, Chief Technology Officer of LG Electronics, said, "By partnering with Kakao Mobility, a South Korean mobility platform operator, we will leverage our expertise in infotainment systems, robotics, data fusion and communications to deliver a new consumer experience. ."