On June 21, NXP Semiconductors announced two new processor families: the S32Z and S32E, further extending the benefits of NXP's innovative S32 automotive platform with secure, high-performance real-time processing.The S32Z and S32E processor families help the automotive industry accelerate the integration of various real-time applications for domain and regional control, safety processing and vehicle electrificationthat are critical to the next generation of safer and more efficient vehicles.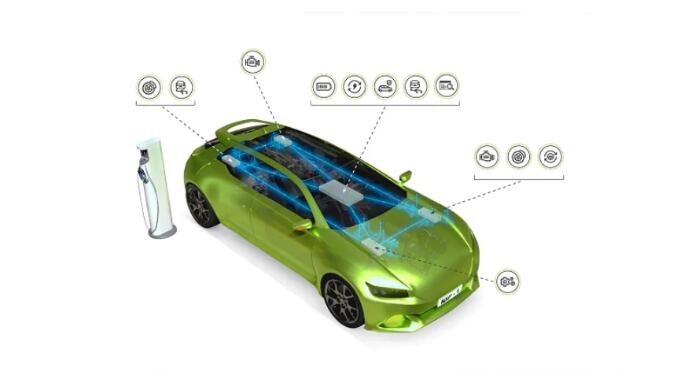 The S32Z processor is suitable for safety processing and domain and zone control, while the S32E processor is suitable forelectric vehicle(xEV) control and intelligent driving.Software-compatible S32Z and S32E processors help enable software-defined vehicles, reduce software integration complexity and enhance safety.
The shift in the automotive industry to domain and regional architectures is extremely attractive to automakers.Automakers can use this to optimize wiring harnesses, reduce cost and weight, and take a more scalable and cost-effective software-centric approach to developing and updating smart cars.But this transition will require new processors to provide higher performance, application isolation and memory scalability to support software-defined vehicles and future innovations.
Axel Aue, vice president of engineering at Bosch, said: "We have worked closely with NXP on two new processor families. Compared to embedded NVM MCUs, the S32Z and S32E processors offer a 2x increase in performance and provide critical Integrated platform functions and scalable memory with LPDDR4 DRAM and flash. The processor is ideal for embedded integration, allowing the integration and isolation of very high-performance vehicle functions that previously required multiple MCUs."
NXP's S32Z and S32E processors provide functionality beyond today's automotive microcontrollers with eight Arm® Cortex®-R52 processor cores supporting split locks up to 1 GHz for safety-integrated deterministic, high-performance real-time application challenges.These processors isolate independent real-time applications from "core-to-pin" hardware virtualization and resource firewalls for interference-free performance.
Both processors also offer up to 64 MB of integrated flash memory for large, zero-downtime OTA updates, and support for LPDDR4 DRAM and flash-expanded memory with AUTOSAR for large applications and Execution-In-Place (XiP) mode ® Adaptive App.A communication accelerator (FlexLLCE) supporting 24 CAN interfaces and a Gigabit Ethernet switch supporting Time Sensitive Networking (TSN) seamlessly provide vehicle data to a "virtual ECU" to improve efficiency and simplify software development.The Hardware Security Engine (HSE) supports secure boot, accelerated security services, and key management.The S32Z and S32E processors are developed with ISO/SAE 21434 cybersecurity certification and ISO 26262 ASIL D functional safety certification.
The S32E processor adds intelligent drive capabilities, especially in the form of advanced timers and high-resolution analog-to-digital converters, as well as 5V analog and I/O, for xEV integration applications with direct-drive motor control.
With their versatility and advantages, the S32Z and S32E processors enable the world's leading OEMs and Tier 1 suppliers to develop a variety of new vehicle architectures with different real-time processing needs.
"The new S32Z and S32E processors give NXP a leadership position in secure, high-performance real-time processing, and complement other S32 automotive processors," said Ray Cornyn, NXP's senior vice president/general manager, Vehicle Control and Networking Solutions. Complementary to support customers' diverse end-to-end domain and regional vehicle architectures. We can provide customers with a scalable, compatible real-time roadmap. This roadmap extends to 5nm technology to design future integrated and software-defined vehicles."